Extension Firefox / Chrome / Safari
Notre extension Firefox, Chrome et Safari ajoute un boutton sur les pages YouTube pour directement convertir et télécharger les vidéos. Ceci vous permet d'utiliser encore plus rapidement et efficacement ClipConverter.

Our addon is completely free of any Ad- or Spyware and does not install any Toolbars, Search Providers or other annoying stuff!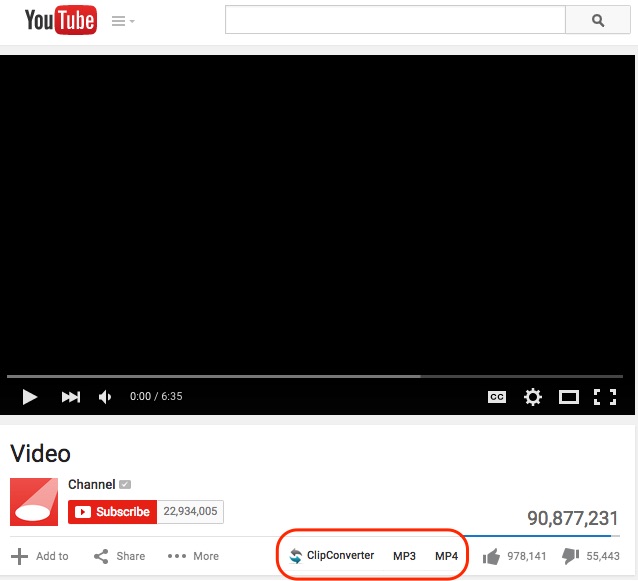 Marque-page
Déplacer ce bouton sur votre barre de liens : ClipConverter!
Cliquez sur le bouton "ClipConverter!" quand vous regardez une vidéo pour la convertir.