Firefox / Chrome / Safari Addon
Onze Firefox, Chrome en Safari addon voegt een knop toe op de YouTube-pagina's om de video's meteen te kunnen converteren en downloaden. Dit maakt het mogelijk om ClipConverter sneller en efficiënter te gebruiken.

Our addon is completely free of any Ad- or Spyware and does not install any Toolbars, Search Providers or other annoying stuff!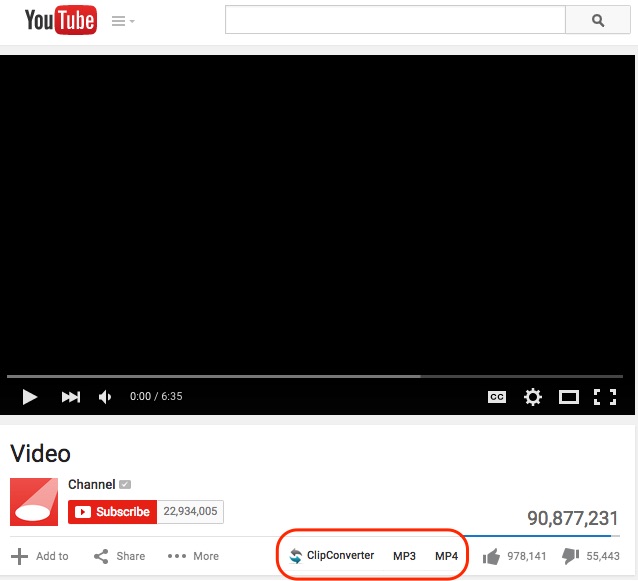 Bookmarklet
Sleep deze knop naar uw bladwijzerwerkbalk: ClipConverter!
Klik terwijl je een video bekijkt op de ClipConverter!-knop om hem te converteren.