Firefox / Chrome / Safari Ad-don
Nosso Ad-don para o Chrome, Safari e FireFox adiciona um botão nas pãginas do YouTube para converter e fazer o download dos vídeos diretamente. Isso faz com que você use o ClipConverter de forma mais rápido e eficiente.

Our addon is completely free of any Ad- or Spyware and does not install any Toolbars, Search Providers or other annoying stuff!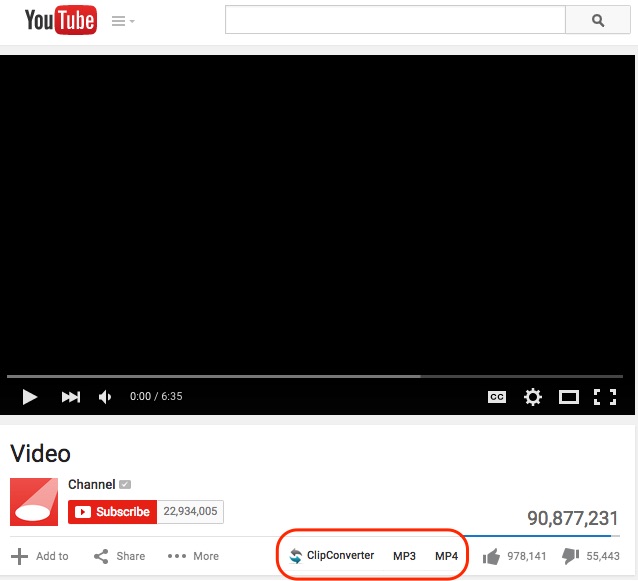 Marcador
Arraste este botão para sua barra de ferramentas: ClipConverter!
Clique no botão do ClipConverter! quando assistindo a um vídeo para convertê-lo.