Firefox / Chrome / Safari Eklentileri
Bizim Firefox, Chrome ve Safari eklentimiz Youtube sayfasına videoları hızlı ve direkt indirmeniz için bir buton ekler. Bu sizin ClipConverter servisimizi daha hızlı ve daha verimli kullanmanızı sağlar.

Our addon is completely free of any Ad- or Spyware and does not install any Toolbars, Search Providers or other annoying stuff!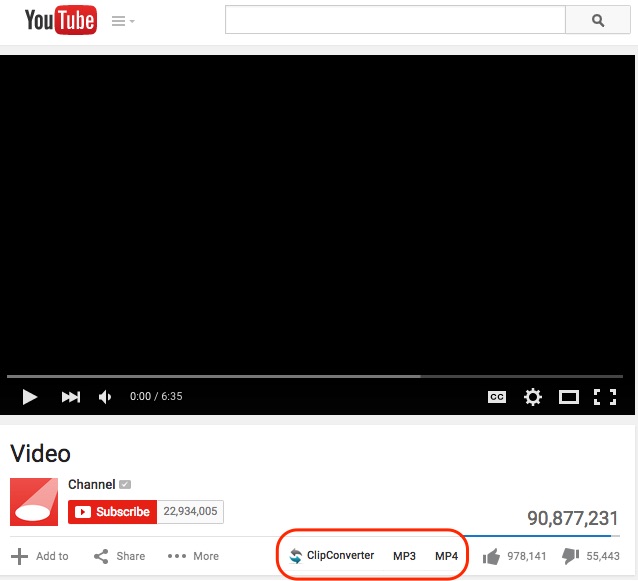 Bookmarklet
Drag this button onto your links toolbar: ClipConverter!
Click on the ClipConverter! button when watching a video to convert it.