Firefox / Chrome / Safari Addon
Firefox, Chrome a Safari addon přidá tlačítka na stránkách YouTube. Je možné konvertovat a následně stáhnout soubor přímo z YouTube stránek. To dělá ClipConverter rychlejší a efektivnější.

Our addon is completely free of any Ad- or Spyware and does not install any Toolbars, Search Providers or other annoying stuff!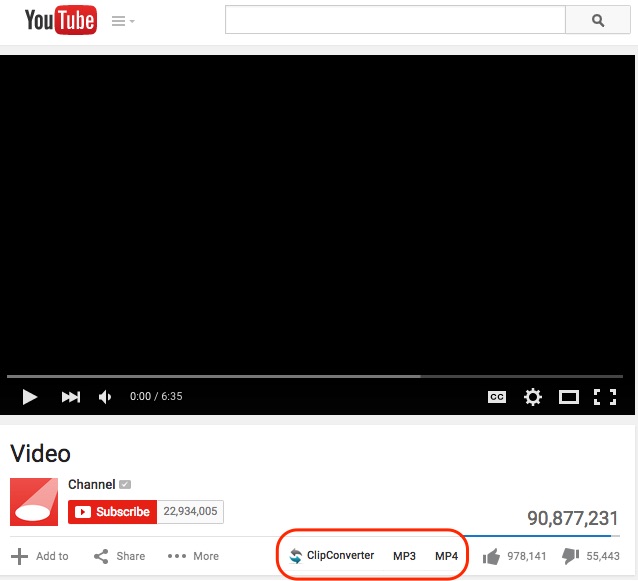 Bookmarklet
Přetáhněte tohle tlačítko do panelu vašich odkazů: ClipConverter!
Klikněte na tlačítko ClipConverter! Když právě sledujete video a konvertujte jej.