Firefox / Chrome / Safari Addon
Le nostre addon per Firefox, Chrome e Safari aggiungono un bottone alle pagine Youtube per convertire e scaricare i video direttamente dalla pagina. In questo modo potrai usare ClipConverter in modo più veloce e efficiente.

Our addon is completely free of any Ad- or Spyware and does not install any Toolbars, Search Providers or other annoying stuff!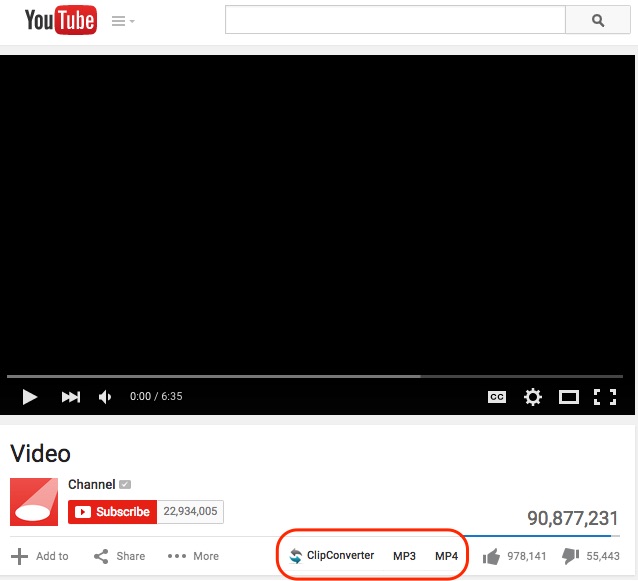 Segnalibro
Trascina questo bottone sulla tua barra dei preferiti ClipConverter!
Clicca sul bottone di ClipConverter mentre stai guardando un video per convertirlo.